This Domain and Website is FOR SALE.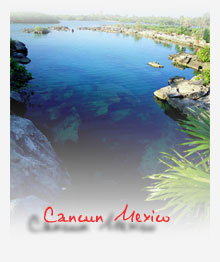 Mexican Motorhomes
We can arrange your rental before you even leave home.

EXPERIENCE THE MEXICAN CARIBBEAN AND THE MAYA WORLD!

Cancun is Mexico´s Mega-Resort, a city full of water sports, boating, fishing, scuba diving, shopping malls, exciting night life, fine restaurants, sandy beaches and turquoise-blue waters.
It is also the place to start off your MOTOR HOME ADVENTURE into the beauty and mystery of the Mayan World


Drive your comfortable "Hotel room" to numerous fabled pyramids and let them speak you through the centuries.
Explore deep into the tropical jungle and encounter: swimming and snorkeling in the spectacular crystal-clear and multicolored waters of a "Cenote" (sink hole).
Relax on secluded Caribbean beaches in total luxury with your fully air conditioned Motor Home.
Navigate tropical rivers in kayaks or canoes.
We are pleased to assist you in planning an unforgettable vacation!

The friendliness of our people remains as a Trademark!

Note: Statistics confirm that traveling on the Yucatan Peninsula roads is safe and secure.

Pick up at Cancun's airport is available.